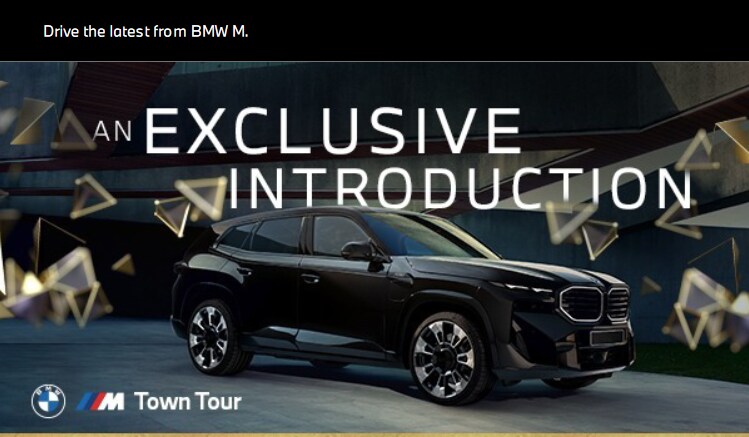 The newest generation of BMW M is on the road for M Town Tour. You're invited to
be one of the first to unlock innovation firsthand.
In the XM, you'll be one of the first to put yourself in the driver's seat of innovation
and luxury. Take a street drive in the first performance hybrid model from BMW M to
see what makes the XM stand out amongst stunners. Witness the breathtaking
acceleration of the i4 M50 and get behind the wheel of the legendary M3
Competition. When you're at the reins of the most powerful letter in the world, the
future is sure to thrill.
WHEN: Wednesday, June 7, 2023
WHERE: Santa Monica BMW
Click below to register online and claim your spot. For any questions, please email