MORE THAN INNOVATION. REVOLUTION.
---
The BMW i8 Coupe, and first-ever BMW i8 roadster, are icons of progress. These innovative plug-in hybrid vehicles represent the future of electric mobility - while capturing the classic emotions of freedom and exhilaration you expect from a BMW.


DESIGN THAT MOVES YOU.
---
Brilliant design evokes an emotional response. With their precise lines and sweeping silhouettes, scissor doors and streamflow design, long wheelbases and short overhands, the i8 models appear to be surging forward even when standing still. It's impossible not to feel their sporty allure - especially with 20" BMW i Jet Black wheels and exclusive E-Copper Metallic exterior finish with Frozen Gray highlights.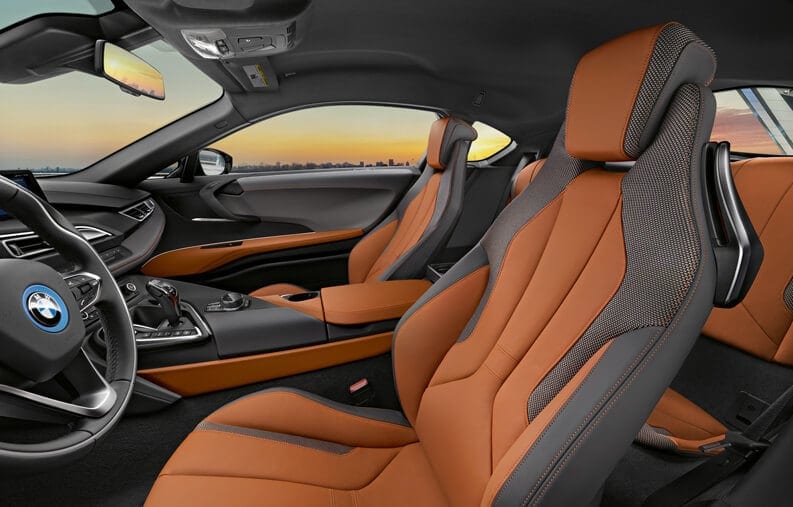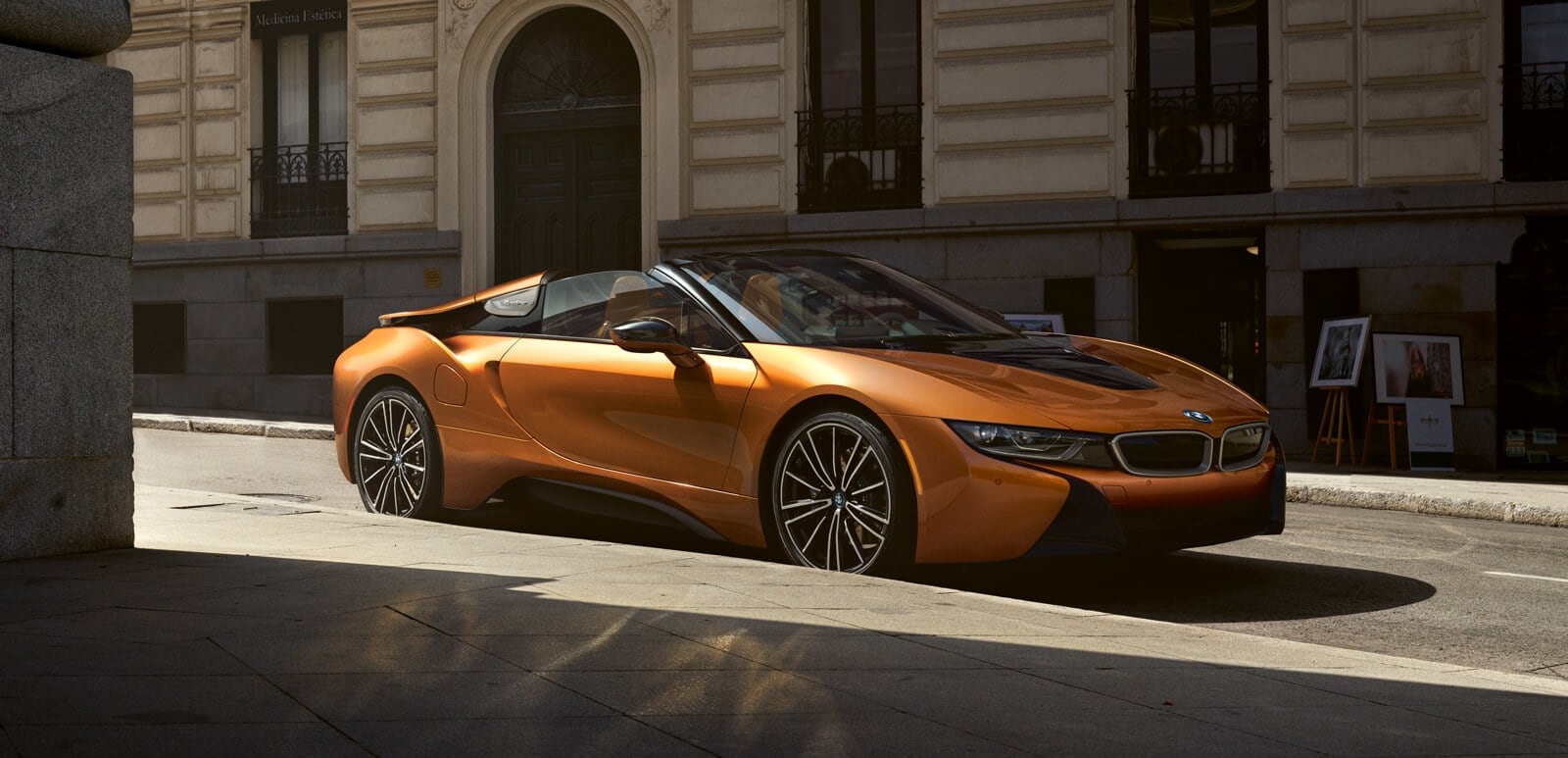 INTERIOR EXPRESSION.
---
Beauty is more than skin deep.
The efficiently designed interiors of the i8 models are perfect combinations of sportiness and comfort. Eye-catching upholstery options and the latest driving technology keep you comfortably in control.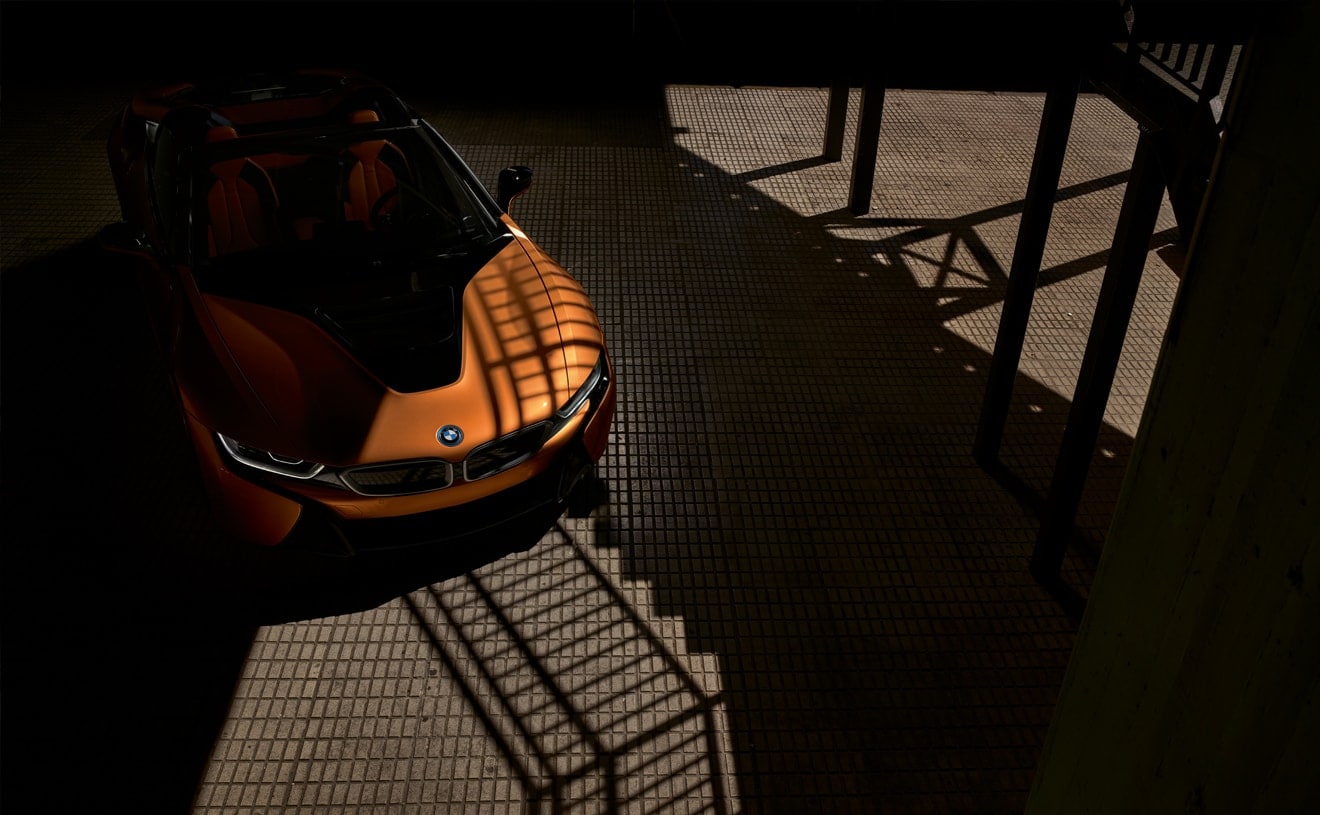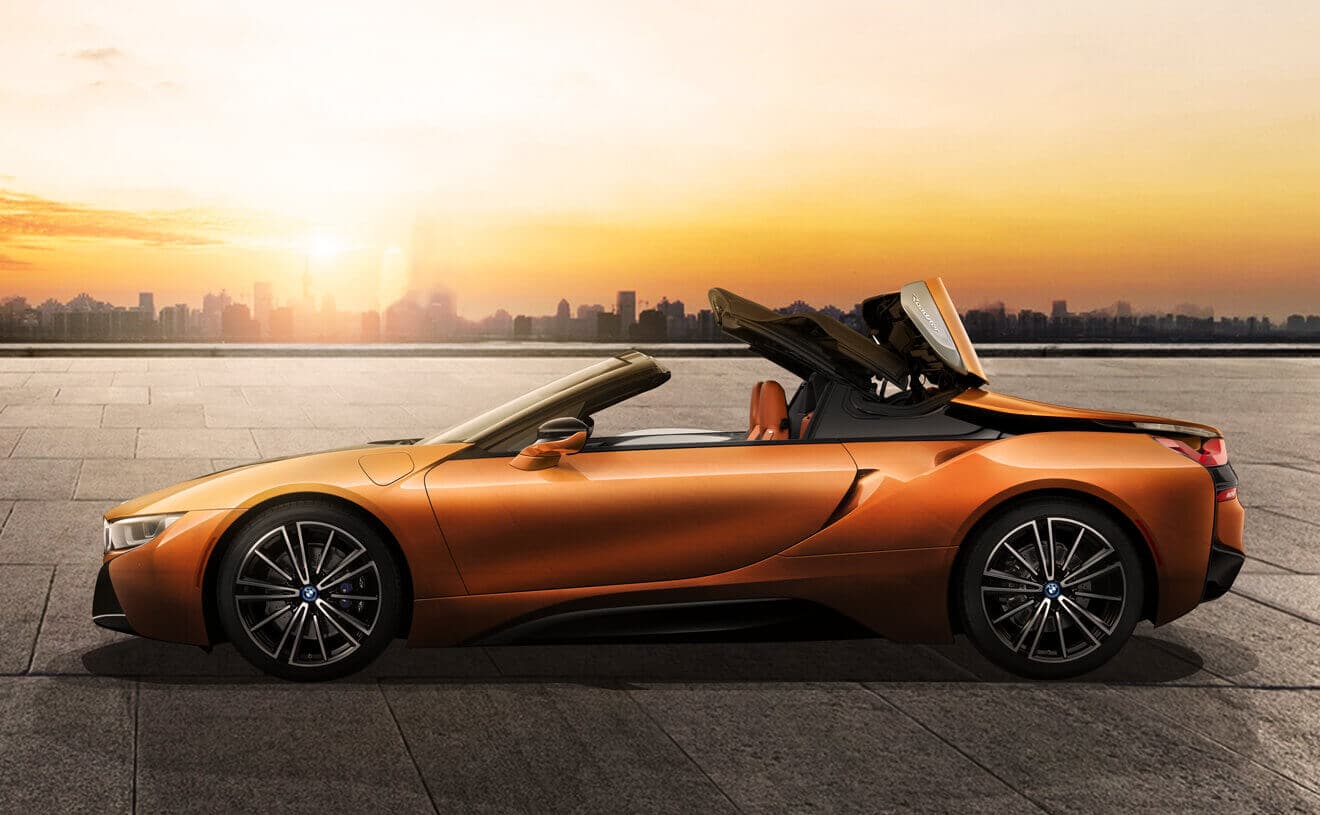 DRIVE DYNAMIC.
---
Let nothing hold you back. BMW i8 models draw their revolutionary power from the electric motor under the hood. A TwinPower Turbo gas engine positioned over the rear axle adds additional horsepower while beautifully balancing both Coupe and Roadster with near-perfect 50-50 weight distribution. Aerodynamic excellence is enhanced by lightweight Carbon Fiber Reinforced Plastic construction - a revolutionary and sustainable material that's just as strong as steel.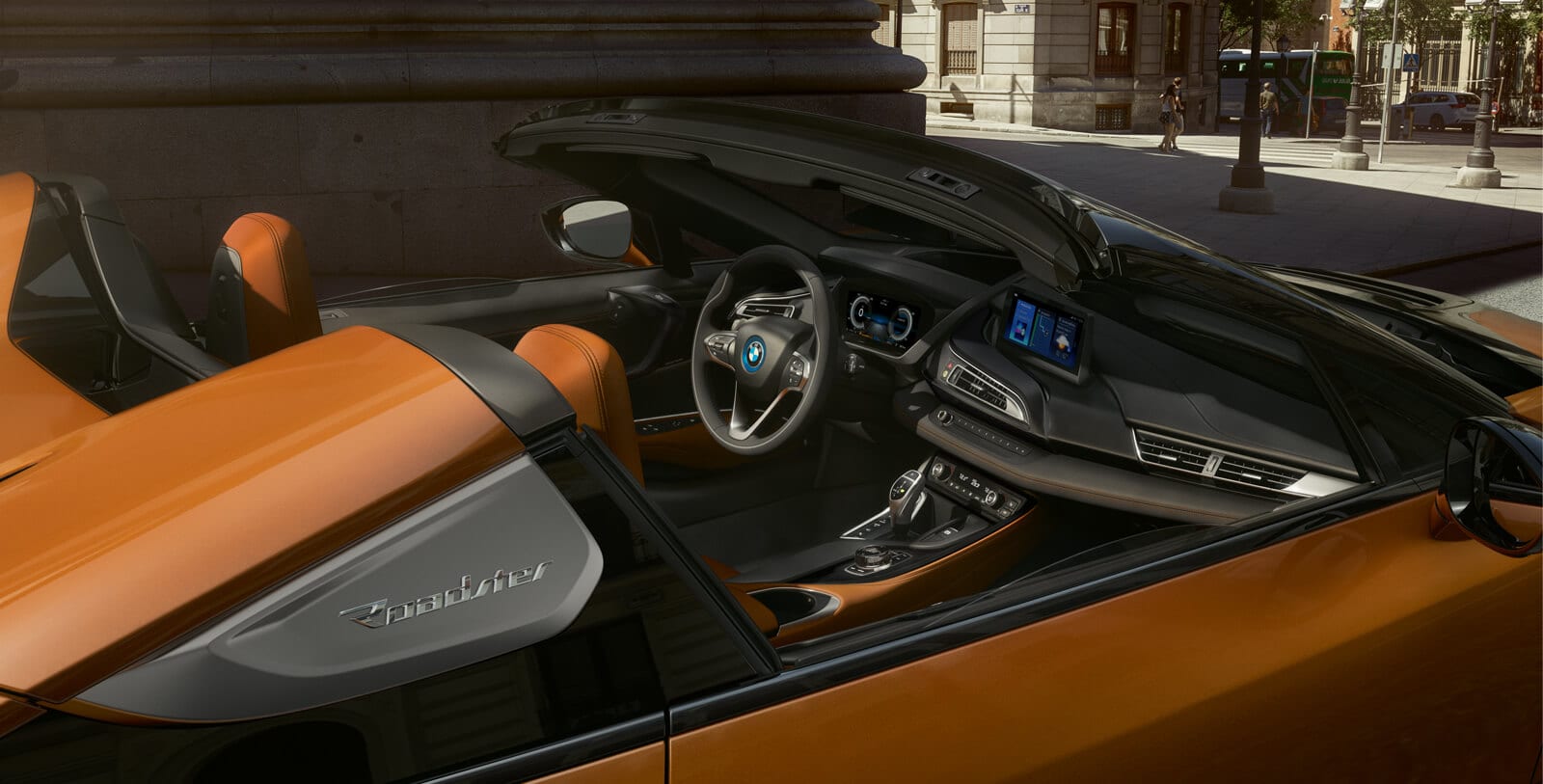 SPORTY MEETS COMFY.
---
Enjoy the ride. BMW i8 models are upholstered in the finest leather - including available E-Copper Leather Exclusive with Cloth accentuator - and feature the comfort of standard Heated front seats.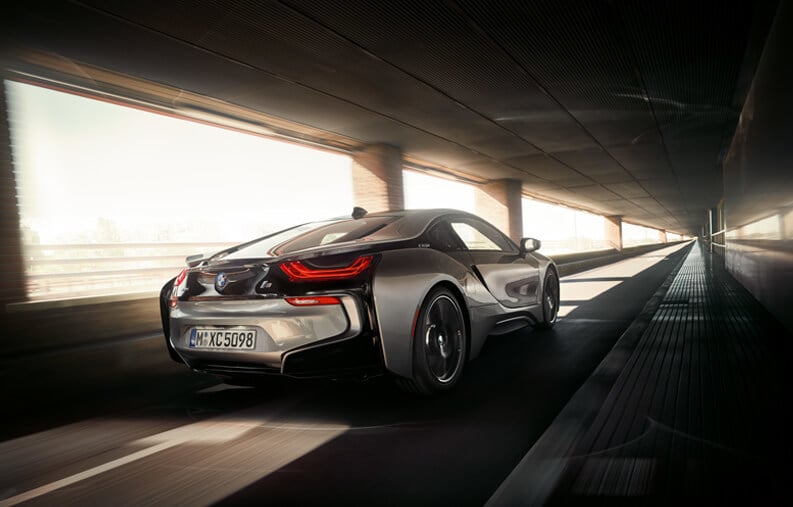 TRIMMED TO IMPRESS.
---
Clean, crisp lines. The driver-oriented interior is perfectly presented with high-quality materials - like the standard Carbon Fiber Interior Trim - to impress and engage the senses.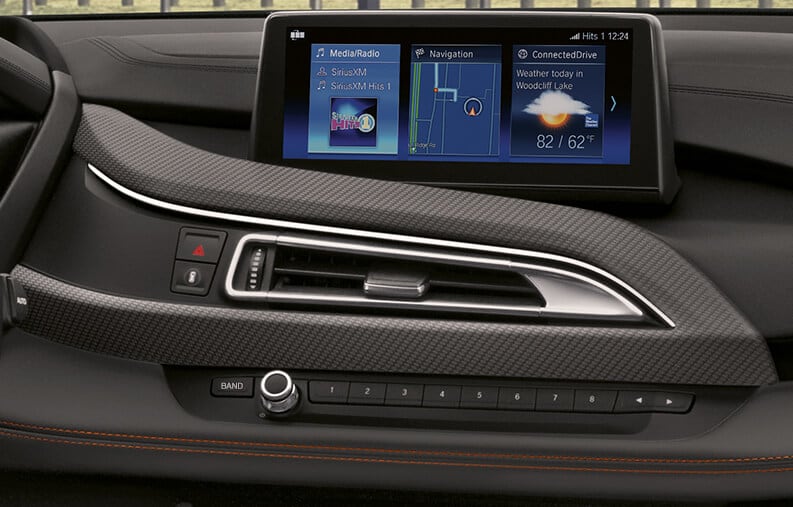 TAKE CHARGE.
---
Make a power play. These innovative plug-in hybrid vehicles allow you to repurpose energy while driving, so you can restore battery power on the go. Want to maximize your charging efficiency? Power up with a Level 2 charger installed at home - or at one of 44,000+ public charging stations - in as little as three hours.

FULL POWER.

They don't just look fast. With the electric motor and combustion engine providing a total output of 369hp and 420 lb-ft of torque, the i8 Coupe and i8 Roadster more than live up to the sporting heritage of BMW - blowing through 0-60mph in as little as 4.2 seconds.

FREE SPIRIT.

An evolving legacy. The first-ever BMW i8 Roadster is the latest - and most advanced - of BMW's long line of open-top two-seater cruisers. Delivering the performance of a sports car, the efficiency of an electric vehicle, and exclusive new colors and upholstery, the i8 Roadster is a herald of the future.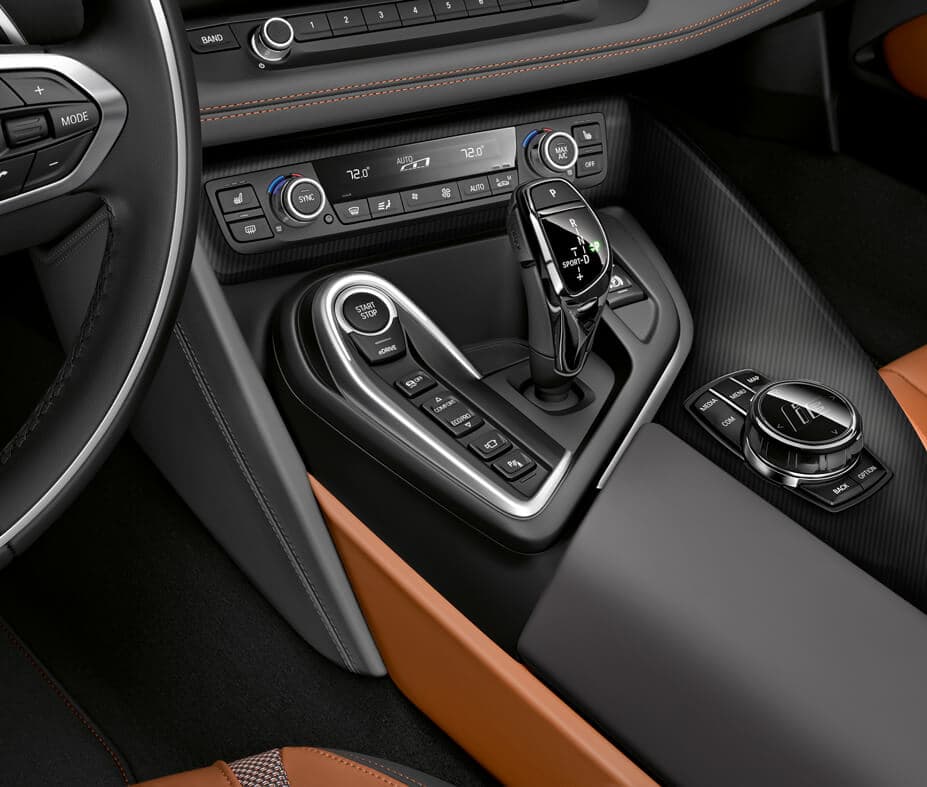 FEEL THE DRIVE.

Four modes to suit your moods. The standard COMFORT mode offers a balance between sporty performance and fuel efficiency. SPORT mode engages the power of the combustion engine, with extra boost provided by the electric motor. ECO PRO mode supports a more efficient, optimized driving s tyle that can be used in both all-electric mode and blend mode. Finally, eDRIVE mode is a purely electric, offering a max speed of 75 mph for a totally tailpipe emission-free ride.